OPEN/CLOSE YOUR VEHICLES REMOTELY
MULTI-BRAND REMOTE OPENING/CLOSING - WITHOUT INSTALLING A DEVICE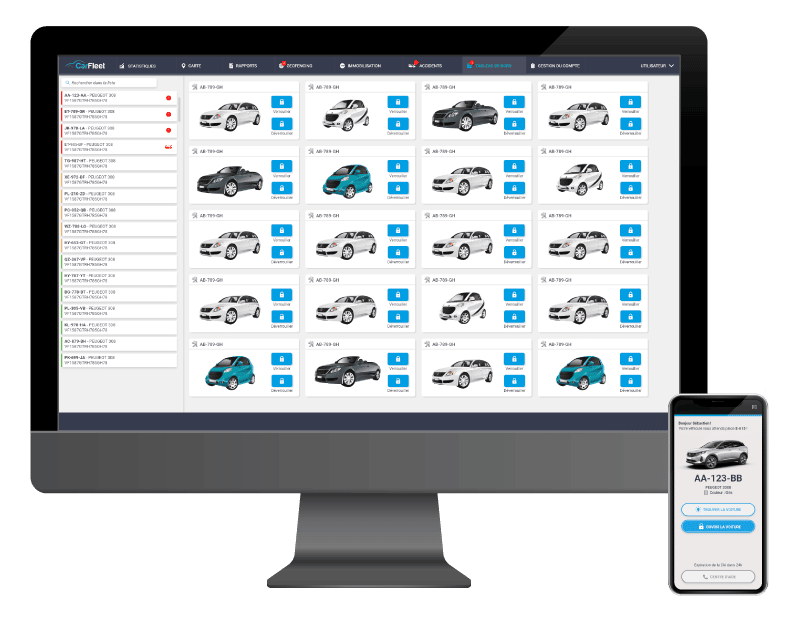 Did you know that it is possible to
open and close doors remotely?
Echoes offers the CarRemote functionality that will simplify your life! CarRemote is a service specifically developed for the mobility actors, in particular the short-term car rental companies and/or Car Sharing companies.
CarRemote offers a new way of handling the short-term rental vehicle and optimising the management of car-sharing vehicles.
THE TWO POSSIBLE APPLICATIONS
Make "DeskLess access to car by renting your short term vehicles without going to the counter.
Rent your vehicles from Car-Sharing with "Contact Less, thanks to the smartphone
To do without the key when picking up the rented vehicle.
Do without the key for the entire period of use of the car-sharing vehicle.
When picking up the car, there is no need to get the key from the counter. A dedicated server opens the rented car directly and the customer can pick up the key from inside the car.
The smartphone replaces the physical key. It controls the opening/closing of the vehicle directly with Bluetooth.
Save time for the customer, without needing to go to the counter, and optimise human resources at the counter.
Open/close the vehicle without a key or network coverage, regardless of where it is parked.
1 specific API: the "Virtual Keyserver"
Customer interface (website and/or mobile application of the rental company)
1 specific API

: the "Virtual Key server" + mobile SDK (software development kit)

Client interface on smartphone

(mobile application connected to the Car-Sharing box)
Vehicles parked in a secure car park, and with network coverage
Addition of a Car Sharing device provided by the manufacturer in the vehicle
Others on addition of an after market device from an external supplier
THE TWO POSSIBLE APPLICATIONS