DATA VAULT FOR DISASTER MANAGEMENT
IN THE EVENT OF A CLAIM, RECOVER THE DATA HISTORY OF YOUR VEHICLES
DATA PROCESSED BY THE ECHOES NEUTRAL SERVER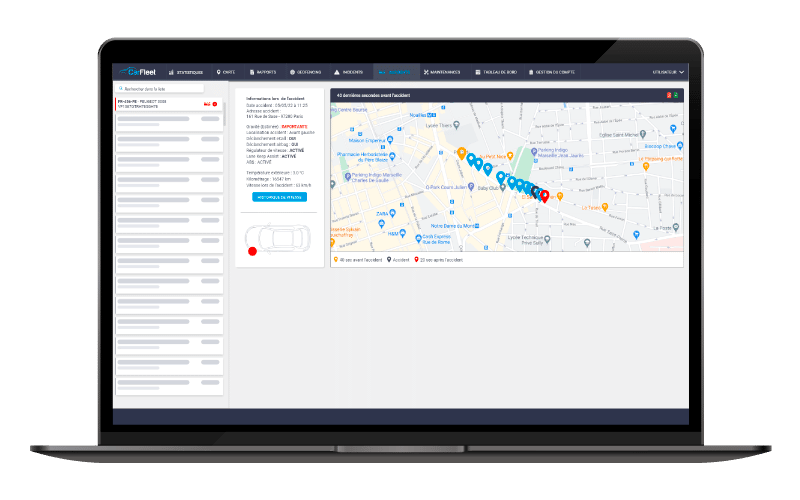 You are a short or long term car rental company: sometimes your rented vehicles are involved in an accident without your knowledge. The other party's insurance company contacts you to claim compensation and you lack information about what may have happened…
We have the solution!

Our CarClaim service works on the same principle as a black box of data, with a dedicated web interface. By subscribing to it, you will be able to access and view the data history of your vehicle involved in an accident on demand.
data history at the time of the incident
COMPLIANT GRDP WITH CARCLAIM
... AND MANY MORE TO COME!
Carclaim+ is an option of the CarClaim platform. This option generates an additional level of data through the vehicle accident report:
> Impact location on the vehicle
> Impact severity level (airbag)
> Status of all safety systems in the last 40 seconds before the accident
and the last 40 GPS positions (1 position/second) of the vehicle, e.g. :
     • Speed control
     • Turn signals
     • Emergency braking
     • Lane Departure Control
COMPATIBLE BRANDS WITH CARCLAIM+